Best LoFi Plugins
The warm sound of retro gear will give your mixes a nostalgic and very special mood. I like the imperfections of analogue recording equipment. In Hip Hop, R'n'B but also in Techno, Minimal, and Deep House the lo-fi (low-fidelity) sound character has a long tradition. Most synthesizers just sound too clean for me and therefore too unspectacular. These are the best LoFi-Plugins for my sound design as these tools are great for adding some dirt to my loops/one-shots, giving them a unique shape. This is my current list (updated regularly) of the Best LoFi Plugins. For detailed specifications please visit the linked websites of the manufacturers.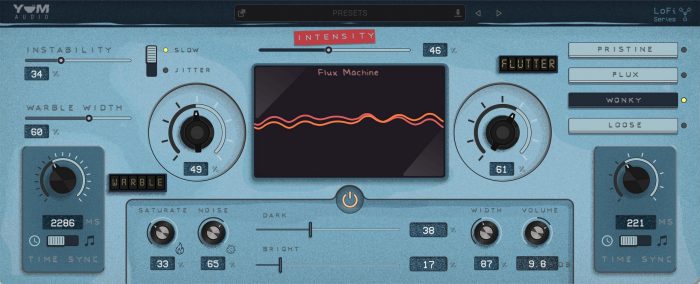 YUM AUDIO LoFi Flux Machine
LoFi/Warble sounds are not only in demand in Hip Hop/R'n'B. In the Techno/Minimal/Deep House area, it's similar. I always like to add 'analogue features', a unique shape/certain instability to my samples. This is where the LoFi Plug Flux Machine from the young company YUM AUDIO comes into play.
In a new effect plugin, this flexible tool combines analog-style tape warble, flutter, and a versatile tone-shaping section.
The combination of 'Warble' (left) and the 4 modes of 'Flutter' (right) sounds great. I'm also impressed by how "Warble width" adds a great stereo image to the sound. Under 'Tone Control' you will find the parameters noise and saturation, which work very well together and sound authentic. Final adjustments are very easy to make with 'Dark & Light' Filter.
The presets are also a good starting point and impressively show what is possible. Flux Machine – with its great GUI – is a great addition to my LoFi arsenal. It has its own character and brings your boring sounds to life. Highly recommended!
Devious Machines Texture
Part FX plug-in, part-synth! It's all about adding texture to your original sound. Texture comes with over 340 sampled, granular and generative sound sources to enhance, shape and transform your sounds.
Now in version 1.5 you can even import any sample as a texture source, with full access to Texture's powerful granular synthesis engine. This opens up completely new possibilities. It's a clever idea for a plugin and really useful when it comes to sound design.
Experimental musicians and sound designers will find a plethora of leftfield effects at their fingertips. Texture is just perfect for adding drum loops (the "Drum Tops" are really handy), basslines, effects, and more layers of structure.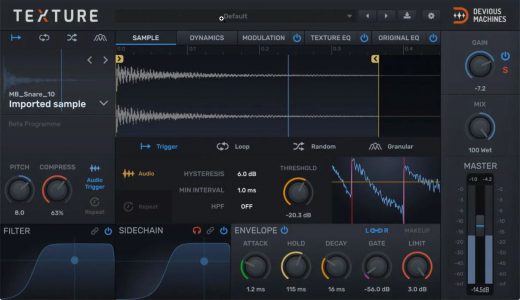 Add that extra grit to your basslines and make your sounds unique in no time. Or give a certain dirt factor to sounds that sound too clean. I believe there is nothing else on the market quite like that. It's a bomb!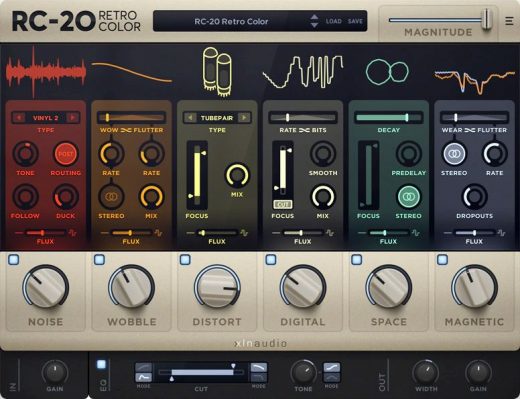 XLN Audio RC-20 Retro Color
It has never been easier to make audio noisy, wonky, and analog than these unique recordings from the past. RC-20 Retro Color comes with 6 effect modules: Noise Generator, Wobble & Flutter, Saturation & Distortion, Dedgrader & Bitcrusher, Reverb and Volume Drops. This audio weapon adds a sort of analogue, gritty, fat, noise, lively and organic sound to any track or mix. Since analog sound always brings a touch of chaos, each module has even a flux parameter that randomizes the settings and thus messes things up.
I use it for subtle texture, filtering, pitch warp, and gain character but also in extreme setting when the original signal is to be completely changed. It brings digital sounds to life! In the past, I've done this using a combination of different plugins. But it has not always been easy to achieve a satisfactory result. But those times have passed. RC-20 Retro Color is one of the best LoFi Plugins available. In my daily arsenal!
D16 Group Decimort 2 
This tool is a high-quality bit crusher that will give you the lo-fi effects you know from days gone by. Decimort is emulating vintage hardware like the Emulator, SP1200, MPC and ASR10. It's light on CPU (multiple CPU modes), super easy to use and contains 110 excellent presets.
My favourite feature is jitter, which introduces short-period, random fluctuations to the resampling frequency.

That can lead to wonderful harmonic distortion. In general I like to use more subtle settings that are suitable for bus processing. Decimort2 adds vintage/crunch with a ton of tweakability. I finalized many loops of my 'SOR Click and Glitches series' with Decimort2. It's one of my secret weapons!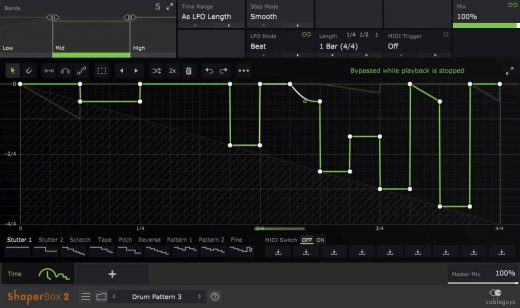 Cableguys Shaper Box2
ShaperBox 2 is a slick multi-effect toolbox with an easy-to-use interface. It combines 6 different great-sounding effects (Time, Filter, Crush, Pan, Volume and Width). Just modulate them easily through the clever GUI.
You can do pretty much anything with Shaperbox2. There is literally an unlimited amount of combinations of effects you can get. It revived my entire sample library and it's also a refreshing new way to change the way I normally produce loops.
A cool element to the Compressor and Envelopeis is that you can even route external audio to trigger them.
This expands the possibilities immense. Also the TimeShaper module has been improved so that it now produces far fewer unsightly clicks than in the previous version. My fav moduls are Time-Shaper and Crush-Shaper. I really like the fact that this plugin often leads to completely unpredictable and unique sounds. You can easily create wild, audio mangling presets with a tremendous amount of fun! Definitive also one of the the best LoFi plugins. Highly recommended!
Softube OTO Biscuit 8-bit Effects
The OTO Biscuit with its innovative architecture and interface is best known for its typical searing bitcrushing and waveshaping.
It can create unique distorted / 8-bit style sounds. There are flexible distortion types, wonderful sounding analogue filters and built-in digital effects – waveshaping, delay and pitch-shifting.
The step-by-step bit activation enables a unique effect to be achieved that no other bitcrusher can produce. But in my opinion, you can also use OTO  as a versatile processor for warming up and enhancing with a unique sound and style.
Electronic musicians, DJs and sound designers are definitely the preferred target audience here.
This bit-crusher effect is different from the other tools in my arsenal. I am simply thrilled how precisely Softube reproduced the quirks and dirty edges of the famous original hardware unit.
OTO is matching great for techno and I love to use it for my sound design!
What a beast!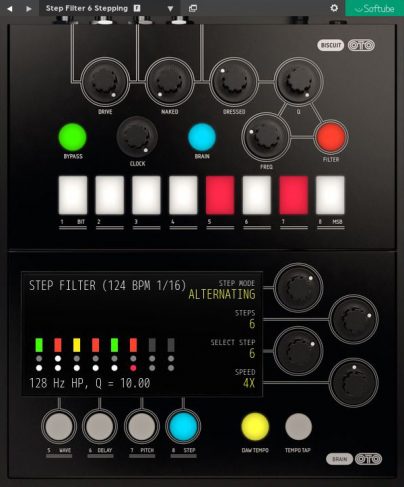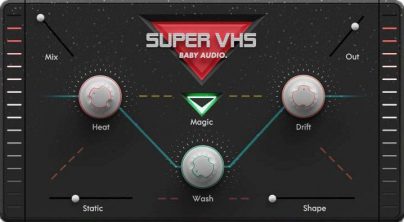 BabyAudio Super VHS
You get six 'one-knob' effects inspired by the VHS-era. Super VHS is an easy-to-use multi-effects tool that will add an interesting lo-fi/nostalgic vibe to your production. It's easy to use and you can get creative quickly. You don't need long effects chains any more.
I like to automate "Drift" for great sounding movement. The only thing that would be desirable here is expanding the plug in controls. If you like adding a bit of lo-fi flair into your recordings, here is the deal. It's a great little plugin!
Plogue Chipcrusher 2.0
This multi-effect plugin offers a fantastic emulation of vintage kits with highly detailed control options. The actual version Chipcrusher offers 5 new DAC encodings as well as with a new SPC delay effect. It also supports now NKS FX.
I like to use this plugin to give my samples that special vintage / bit-crushed sound character.


Plogue is also known for their amazing synthesizer "Chipounds", which emulates the synthesis chips of 15 old computers and game consoles. Don't muss this if you are after chipsounds!
Waves Abbey Road Vinyl
Vinyl is a precisely emulated vinyl cutting machine from Abbey Road Studios. This tool adds the vintage warmth of vinyl records played on classic turntables and needles.
Besides that, It offers subtle analog modelling with a nice glue and a great variety of sound and control. Somehow it rounds off some of the ultra-high and ultra-low frequencies and puts the sound "in a place".
To best honest, I never use the noise, crackle and clicks here but Waves Abbey Road Vinyl has some incredible and unique sound-shaping tools inside.
I simply love the saturation characteristics and phase distortion settings as this adds a wonderful shape to my samples.
This plugin works also great on the master bus (25-50% wet).
Initial Audio Analog Pro
This plugin makes your music sound like it's being played on tape or vinyl by simulating the way Analog hardware such as tape machines, valves and vinyl turntables warm-up and saturate your audio.
You get the imperfections of playing back audio from a Tape or a turntable via the Wow and Flutter controls.
Analog Pro is an interesting retro/lo-fi sound simulator and not only useable for Hip Hop/R'n'B. I also like to refine my loops with it.
iZotope Vinyl (FREE)
This free plugin simulates dust, scratches, warp, and mechanical and electrical noise.
Vinyl is completely focused on one type of sound degradation. My favourite is the annual control. With this, you can move the sound back decades in no time. You can select the year of manufacture of the record from 1930 to 2000, the speed of your virtual disc, mono or stereo operation and the type of spin-down.
Vinyl, that is low on CPU, is one of the best LoFi PLugins for adding character to tracks. It's a secret weapon for authentic retro sound.
Did I mention it's free?
That nostalgic production taste is satisfactory across many genres and getting the perfect LoFi texture has never been easier. These are the best LoFi plugins in my opinion. Any producer who wants to create LoFi sounds will benefit from these plugins.