Best Sound Design VST Plugins
I'm always looking for new and creative ways to produce unique samples. Hundreds of VST Plugins are installed on my audio system and the number is constantly increasing – crazy I know 😉 This is my current list (updated regularly) of the Best Sound Design VST Plugins. For detailed specifications please visit the linked websites of the manufacturers.
iZotope Neoverb
iZotope Neoverb is the most intelligent reverb plug-in for music producers. Even if that sounds like an exaggerated marketing slogan, I feel the same way! Neoverb analyses your music and applies a tailored reverb automatically – ideal for your particular project.
When I first heard the auto-generated reverbs, I couldn't believe it. In detail: With the help of the four-steps Reverb Assistant, Neoverb will listen to your source and adjust accordingly.
You can easily select the type of reverb with a slider from "Realistic to Dramatic". Then set the Size from XS up to XL. Also, four tones are there to choose from (Clean, Dark, Bright and Airy). When you've made your decisions, just click 'Next'. Then Neoverb will automatically apply the perfect EQ setting so the reverb fits perfectly to your mix. Of course, you can also finetune the settings.
There is even a masking meter on board.
This communicates with other iZotope plug-ins in your session to show you whether Neoverb is colliding with other sounds in your mix. Matching the reverb perfectly to the sound requires a lot of experience and is often not that easy, especially for beginners. This is where Neoverb saves an incredible amount of time in adapting a reverb to the signal. Even on drumloops/deep oneshots, Neoverb handles low-end frequencies really well. It avoids muddying up bassy reverb tails. 100 presets give you a sizable cache of application-specific starting points. For me as a sound designer Neoverb is like magic!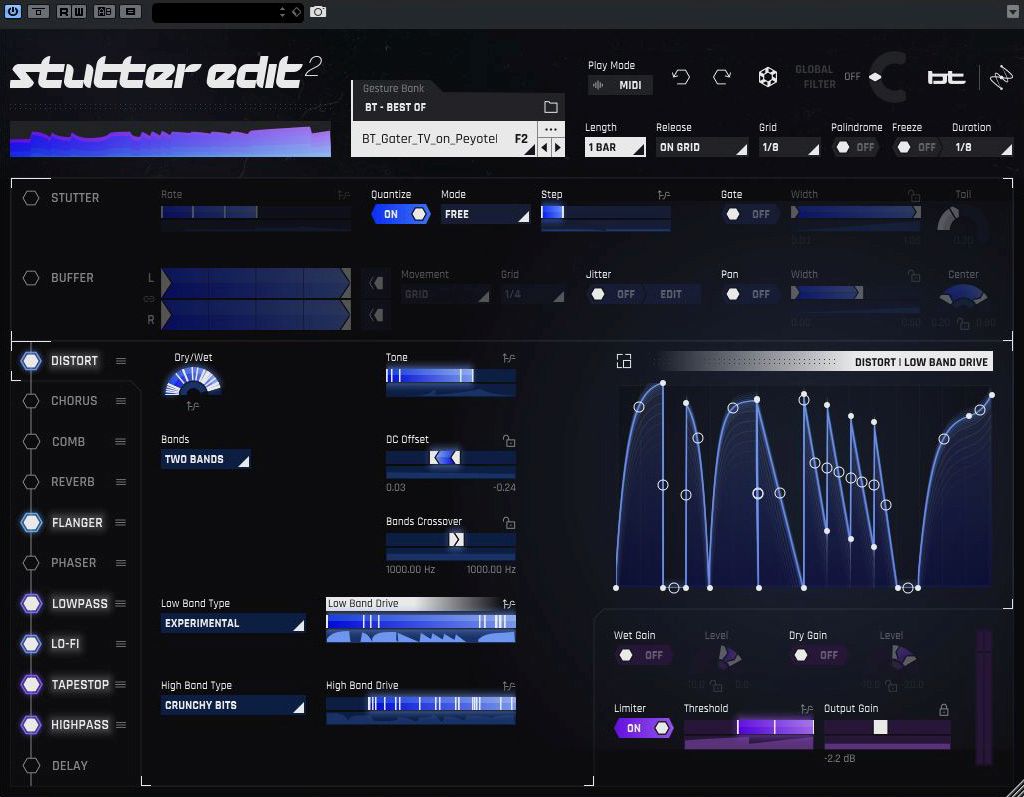 iZotope Stutter Edit 2
I've been a big fan of Stutter Edit1 for a long time and always enjoyed using this tool for my sound design. With the 2nd version of this multi-effects glitch plug-in, you get a freely scalable and new user interface, fantastic sounding new effects and extended range of functions in many areas. For me, the most noticeable improvement is the new Time-Variant Modifier Curve (TVM curve). This means that almost every parameter has its own envelope – a real game-changer. You can trigger the tool (comes with 11 effect modules) via MIDI and the new easy to use Auto mode (I waited for this!). It's easy to create complex rhythmic stutter and buffer effects.
Stutter Edit 2 is my favourite glitch plugin as it's a creative, flexible toolbox and fun to use. While you can create truly unique, twisted and complex sounds in no time, you have incredible control over the result.
Stutter Edit 2 is a sound explosion, as it is sometimes hard to believe what Stutter Edit2 can conjure up from a normal sound. It's one of the Best Sound Design VST Plugins. Highly recommended!
Fabfilter Saturn 2
Saturn 2 is an extremely flexible saturation / distortion plugin with options ranging from subtle, clean and warm saturation to total harmonic destruction.
V2 comes with a redesigned easy-to-use GUI (five UI sizes) with modulation visualization, 16 new distortion algorithms (28 in total), multi-band and side-chain operation, an adjustable slope for the crossovers, offering 6, 12, 24 and 48 dB/oct options, a new Transformer category, ergonomic improvements and more.
I have many distortion effects installed and I believe Saturn covers natural-sounding and subtle distortion better than any other Plugin. From subtle, clean and warm tube or tape saturation to the wildest multiband guitar amp effects: FabFilter Saturn 2 delivers.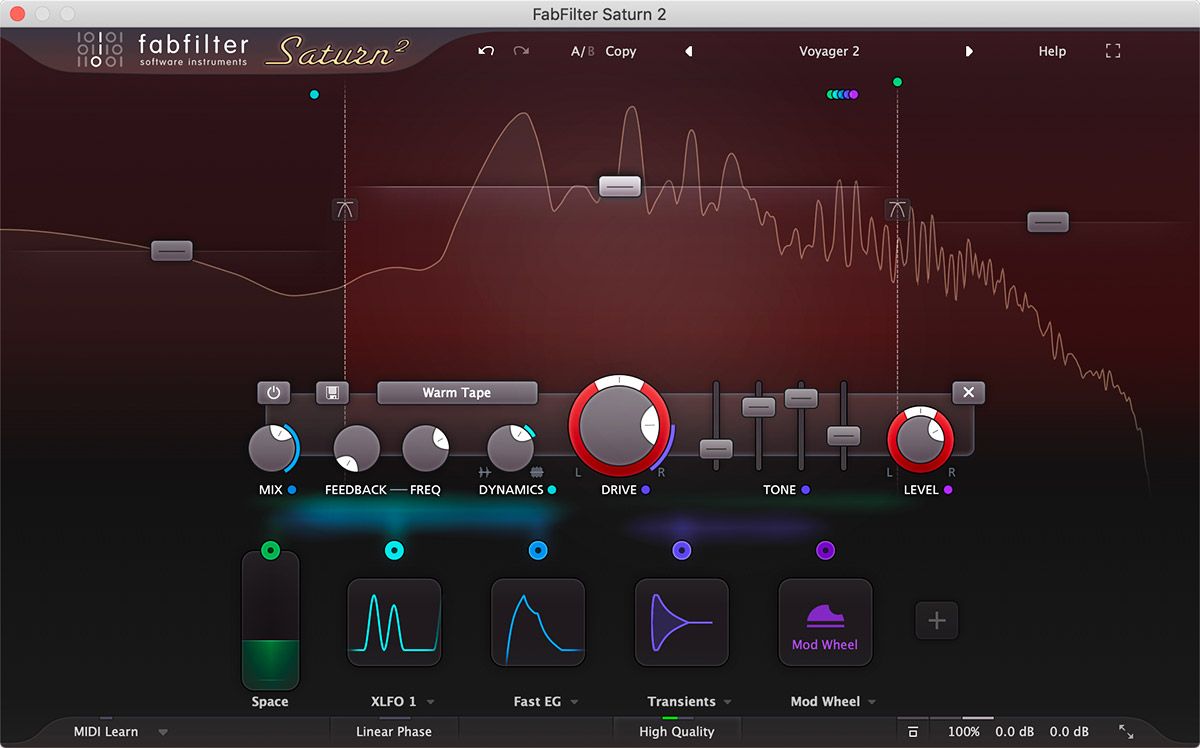 Saturn 2  with its easy-to-control user interface is varied and the substantial modulation possibilities are sonically outstanding! There are so many ways to tweak sounds! I like to use it on almost everything. The preset "Faster Master" is an insider tip! If you're in search of a multiband distortion plugin for mixing & sound design, I can't recommend Saturn 2 enough. FabFilter has delivered a winner in Saturn 2.
Zynaptiq Wormhole
I've been a huge Zynaptiq fan for many years. They are inventing new cutting-edge technology to create unique Plugins. Be it Unfilter, Unchirp, Unveil or Adaptiverb – each of these was the first of what later became a new *category* of processor and they sound great.
Wormhole is no exception here. It's a very unique out of this word creative multi-FX Plugin. Wormhole is easy-to-use and mangles your signal in a way that can't be done with any other Plugin. These results can usually only be created with really complex Plugin effect chains. Wormhole sounds insane and has a huge bandwidth of possible effects.
The fact that you don't exactly know what is going on under the surface increases the fun factor enormously. This magic tool is not just for creating glassy ambient octave shift tails, unheard ambiences, drones or alien and monster voices. It can turn almost any input signal into something interesting and it always adds something special to my samples. Highly recommended!
Unfiltered Audio BYOME
BYOME ('Build Your Own Multi Effect') is an innovative multi-FX Plugin and takes a modular approach to applying effects to your signal. It offers endless creative modulation options with 44 effect modules (Delays, Distortions, Dynamics, Filters, Granular, Mixing, Modulation and Reverbs).
With the great sounding modules and the ingenious modulation options, you can build pretty much anything with it and bring any sound in a new direction. The true strength of this tool is in the modulation as the potential complexity is simply breathtaking. The +400 presets are a great inspiration and a fantastic starting point for your own creations. The Granulator module is one of the best real-time granulators available in my opinion.
Byome that is NKS compatible also provides a controlled randomization function that generates interesting presets that you can further tweak. As BYOME is a complex sound design tool, it takes some time and understanding to use all of its unique features. Another gem from Unfiltered Audio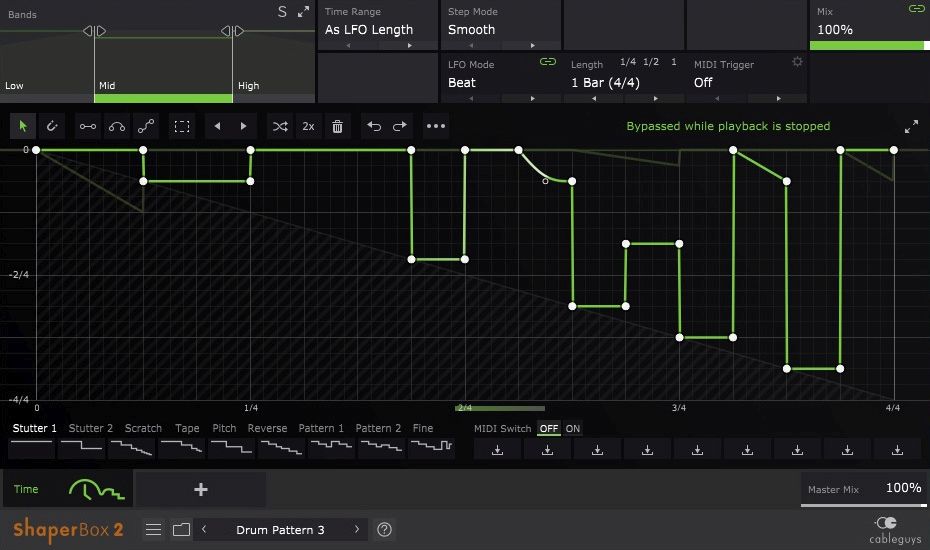 Cableguys Shaper Box2
ShaperBox 2 is a slick multi-effect toolbox with an easy-to-use interface. It combines 6 different great-sounding effects (Time, Filter, Crush, Pan, Volume and Width). You can modulate them through a clever GUI.
You can do pretty much anything with Shaperbox2. There is literally an unlimited amount of combinations of effects you can get. It revived my entire sample library and it's also a refreshing new way to change the way I normally produce loops.
A cool element to the Compressor and Envelopeis is that you can even route external audio to trigger them.
This expands the possibilities immense. Also the TimeShaper module has been improved so that it now produces far fewer unsightly clicks than in the previous version. My fav moduls are Time-Shaper and Crush-Shaper. I really like the fact that this plugin often leads to completely unpredictable and unique sounds. You can easily create wild, audio mangling presets with a tremendous amount of fun! It's defenitely one of the the best LoFi Plugins. Highly recommended!
Output Movement
This powerful multi-effect adds motion and rhythmic textures, uniqueness and interest to anything that passes through it in real-time. Movement breathes life into any track or live performance.
Basically this tool comes with two modulation sources. You get sidechain, LFO, Step Sequencer, rhythm modulation, unique sidechain modulation, analog filters, EQ, delay, distortion, compression and reverb effects.
The ability to modulate any parameter with any rhythm is insane. I very much like to use Movement to transform pads and static Atmos sounds into rhythmic textures or faux-plucks.
This tool often adds that certain something to a sound.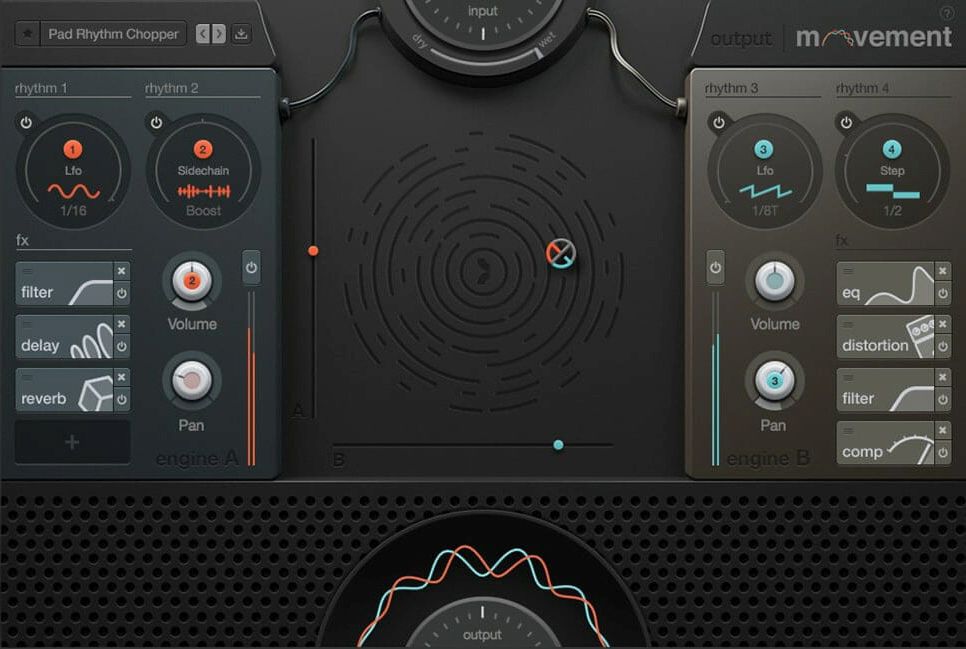 An intuitive GUI with it's X-Y FX-engine control in combination with imaginative and unique rhythm-based effects plus +300 well programmmed presets to get you started make Movement to a workhorse. The possibilities are endless.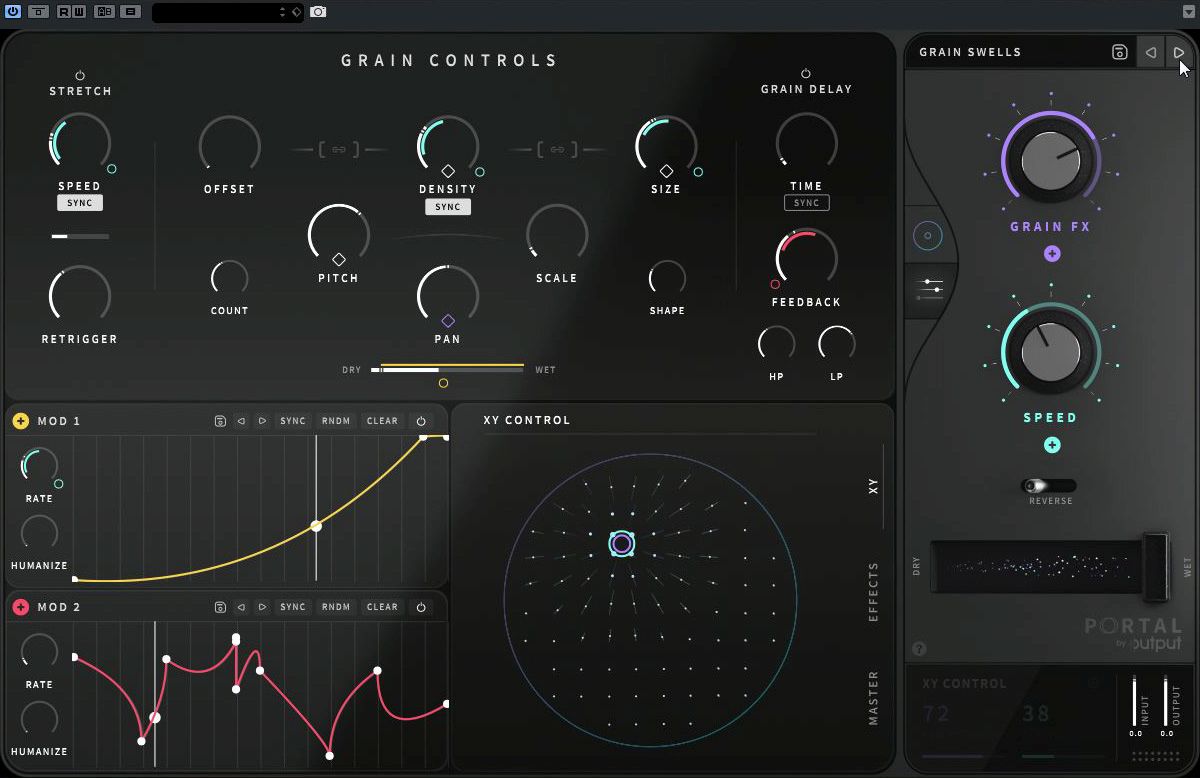 Output Portal
Using granularization as an audio effect involves audio being loaded into the internal memory of the device where it can be processed in a variety of ways. The audio is cut up into slices called grains which can be then be individually pitched, reordered, scale quantized, panned, filtered, stretched, reversed, etc.
What sets Portal apart from other granular plugins is that it has the ability to retains the character of the original sound (in a new and musical way). Portal is less concerned with creating abstract elements, as is otherwise known from granular plugins (cloudy pads / ethereal textures etc.). If you want to completely mutilate the sound, this is of course also possible.
The extensive collection of >250 presets, which are arranged in 13 categories, are breathtaking. Last but not least the distinctive XY Macro display pad is simply fun to use.
Moog Multimode Filter Collection
Moog Multimode Filter is one of my best purchases for my UAD System.
Applying perfectly authentic fuzzy vintage Moog filtering and saturation to stereo sources was never that easy. This outstanding highly flexible musical filter works great on almost anything.
If you want to give your VSTi synths a gorgeous analogue touch, richness, character and personality of the original hardware this is the answer.
The drive function can add just the right analogue edge to my samples.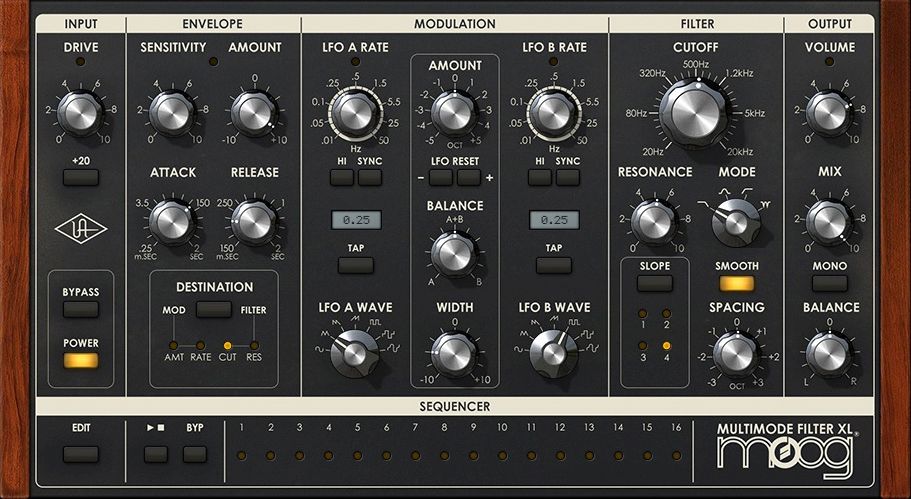 You can really go nuts with the step sequencer as it opens up a world of possibilities with absolutely creamy Moog filtration. This amazing tool is one of my Best Sound Design VST Plugins. If you make electronic music you really can't go wrong here.
Soundmorph Dust
This phenomenal Plugin is different! SoundMorph Dust is an amazing sample-based granulising synthesizer and effect which using real-time particle simulation. It is one of those few VSTs that already has a great fascination and inspiration thanks to the breathtaking GUI.
Dust is perfect for anyone who loves creating or sculpting sounds, as it offers practically unlimited possibilities. Intuitive particle settings, granuliser and filter settings, flow field equations and edit convolution hall settings result in interesting and unique sounds. I also like the fact that you can import your own samples into Dust.
The learning curve at first seems quite steep but after a while, you become familiar with its engine. It's really worth it
Glitchmachines Polygon 2.0
Polygon 2.0 is a hybrid sampler plugin designed to facilitate the creation of mind-bending composite sound effects and unusual instrument patches.
V2 offers a deeper expanded Granular Engine, new and clear GUI (fully scalable), fantastic modulation options and a new double oscillator with FM.
The new granular mode transfers your samples to another world. I love to use comprehensive Randomizer to get something new in no time.
They also included new factory presets from well-known sound designers that are based on a new 1.3 GB sample library.
Polygon2 is an amazing sound sculpting instrument of one of the Best Sound Design VST Plugins.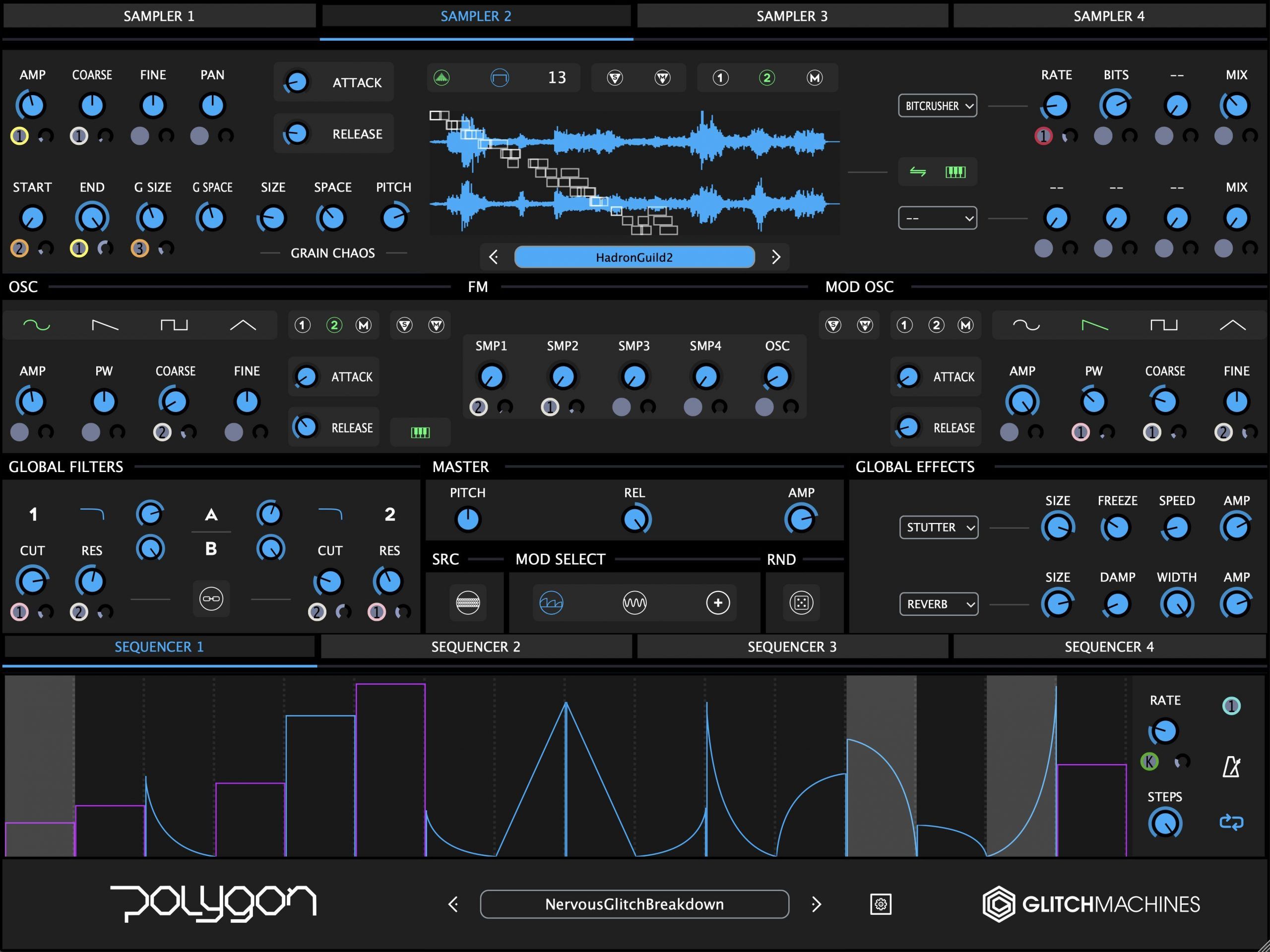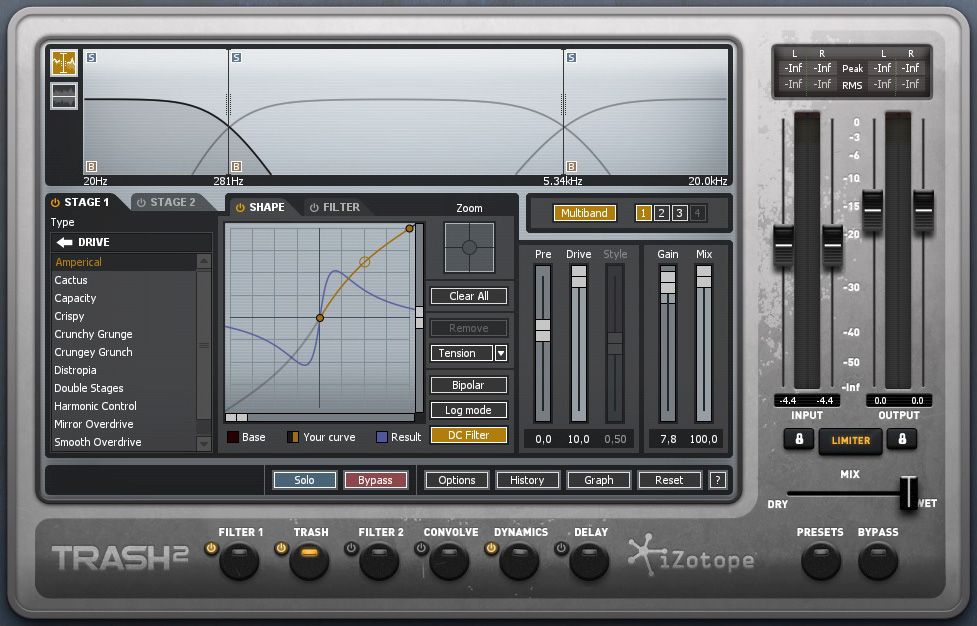 iZotope Trash
This is not just another distortion plugin as this one has a whole range of creative features. Trash2 can produce everything from a soft tube saturation up to over-the-top bit crushing and totally weird stuff.
It's sonic versatility for creative production with sophisticated filtering and dynamics effects plus realistic speaker and space simulation leaves no wish unfulfilled. Trash2 is great for giving lifeless sounds a character of their own. You can dramatically transform any sound into something completely different. It's an indispensable tool in my arsenal.
Take a little cash and you can get your hands on a Distortion Plugin that is much more powerful than the one included in your DAW.
This was my personal list of the Best Sound Design VST Plugins. I will update this categorie regularly.