Revolution JD990 The Special Set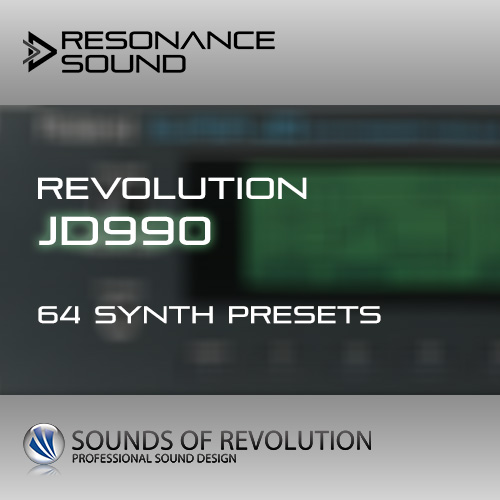 PRICE:
29.95 € (incl. VAT)
FEATURES:
– 64 sounds
– suitable for trance & electro & ambient
– massive modwheel assignment
FORMATS:
– Synth Presets – JD990
– *.mid format
Oliver Schmitt aka SOUNDS OF REVOLUTION (SOR) continues his highly acclaimed soundset series distributed by Resonance Sound.
Revolution JD990 contains 64 patches for Ambient, Electronica, Trance, (Dream)Dance, and Techno producers.
What's in the soundset ?
Unheard slowly evolving soundscapes, twisted ambiences, galactic textures, many classic and retro patches, incredible pads (Jean Michel Jarre is calling…), house chords, hard lead, and more.
These sounds use additional features including sync, filters, waveforms, panning of each tone plus expanded modulation possibilities. Revolution JD990 is not a 1:1 convert from the JD 800 soundsets. This set shows that the JD990 sounds much better than the famous JD800!
Sorry, that there is no specific sound demo available. If If you wanna hear the style of this set please check out our JD 800 demo. Revolution JD990 sounds similar but even better.
If you own this cult machine – don´t miss this gem!
Please note: JD990 users can order the three JD800 soundsets as well, because we converted these sets in the JD990 format, too! Normally you can't simply import JD800 soundsets into your JD990.
If you need help with installation, please visit my distributor's Help Center.