Yum Audio Slap Expansions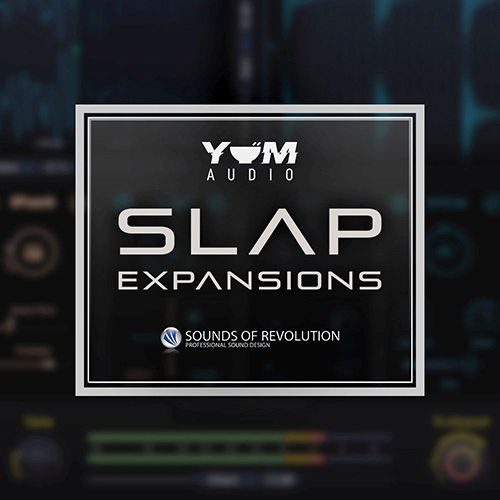 FORMAT:
– Expansion for Yum Audio Slap
I created two Expansions for Yum Audio's drum processing tool Slap.
Slap combines a unique click-replacement tool with a multi-effect unit. Each of the included effects is carefully designed to create punchy snares and kick drums. The goal of Slap is to open up the sounds of renowned producers to the general public. Overall it's one of my favorite drum sound design tools.
My top priority was to provide varied, production-ready samples that complement the internal content with completely new possibilities for sound manipulation.
To give these samples that special something, I used loads of analog gear. Besides that field recordings for the organic edge, in combination with complex effect chains. I really enjoyed experimenting in every way I could think of. You will undoubtedly hear that.
Both expansions are exclusively available at Yum Audio.
SOR Vol.1 (150 Samples): 06 Atmos + Noise / 21 Clap+Snare / 15 Click / 06 Doom / 10 Effect / 09 Electric / 11 Field Recording / 17 Hat / 29 Percussion / 08 Ride / 13 SID / 05 Weird
SOR Vol.2 (150 Samples): 13 Clap+Snare / 23 Click / 20 Effect / 10 Field Recording / 15 Hat / 46 Percussion / 16 Spectral+Grain / 07 Vocal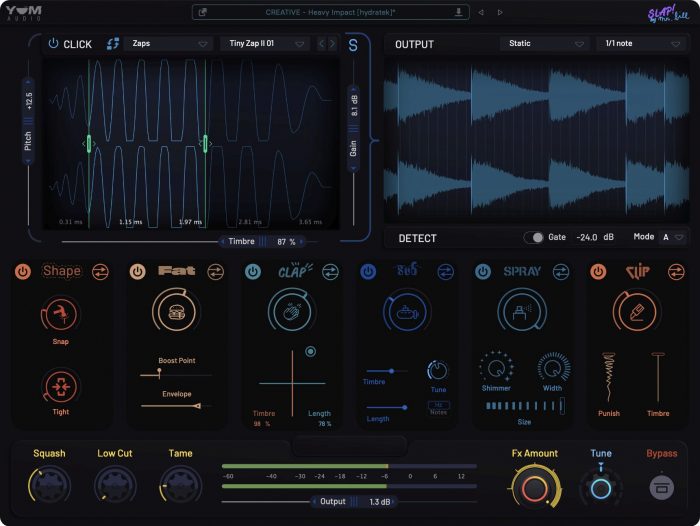 REVIEWS BY PRESS AND ARTISTS

Beat Magazine Germany
With the optionally available SOR bundles Sounds of Revolution Vol. 1 and Sounds of Revolution Vol. 2, there are 150 additional samples and 70 presets each, which are explicitly tailored to drums in electronic music. The presets are partly crispy dry, or also punchy, up to vintage-warm, distorted, or also playful by (sidechain) effects. Depending on the occasion, they just always sound first class.