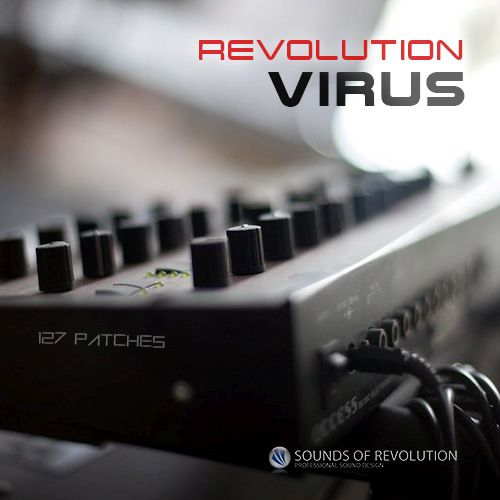 Features:
128 sounds
Suitable for trance, house, electro and ambient
Works on all virus models
Massive mod wheel assignment
Format:
Synth Presets for Access Virus B/C/TI
Price:
24.95 € (incl. VAT)
For use in dance, trance, techno, and house productions, Revolution Virus offers 128 all-new sounds for all Virus models. This sound pack contains a ton of inspiring sounds, such as pumping basses, retro sounds, hard power leads, intensely modulated arpeggios, crazy, sharp, and dark effects, and amazing textures and pads that make you lose your head.
Careful programming that utilizes a range of modulation options (aftertouch, bender, definable knobs, etc.) allows the Virus to come to life with sometimes extreme effects by adjusting these controls. A very stylish and contemporary sound set for the club scene of today!
This Set is the perfect complement to our other Virus sets! Check out our great test in the German KEYBOARDS – Magazine! You can use the bank with all Virus models. It runs without any reductions.
Reviews by Artists & Press

Martin Roth
The patches of SOR are outstanding – the variety of the sound design is covering many genres from kickin' clubsound to experimental electronic music. For me absolutely essential in the studio!

Keyboards Magazine
Im Gegensatz zu vielen anderen Soundsets nutzen die Sounds auch die Anschlagstärke des Virus. Dadurch erhalten Sie lebendige Klänge.