Revolution Vanguard2 Bundle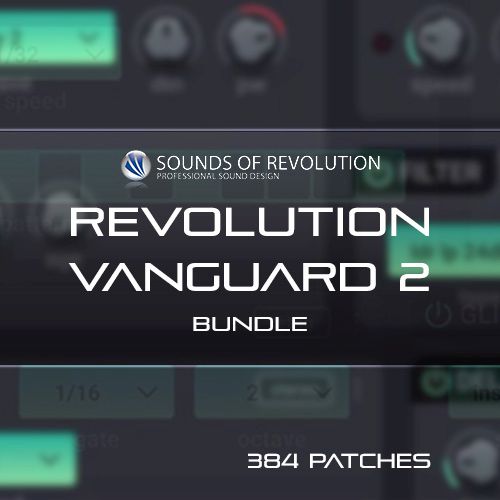 FEATURES:
– 384 patches (3x 128)
FORMATS:
– Synth Presets for reFX Vanguard2
Revolution Vanguard2 Bundle by Oliver Schmitt aka Sounds of Revolution is now included in Vanguard2.
384 patches provide you with all the synth tools you'll need to produce your next dance/techno tune.
This unique bundle contains fat basses, energetic leads, pulsating arpeggios, warm/complex pads, and fascinating effect sounds. With skillful and creative synthesizer programming Sounds of Revolution tweaked the Vanguard to its limits. Every sound is sorted into categories.
Visit reFX to find out more about Vanguard2.