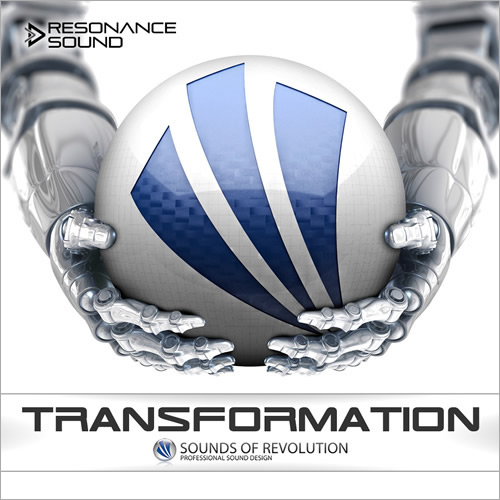 PRICE:
39.95 € (incl. VAT)
Split Packs available
FEATURES:
– 3,12 GB of 24bit 96 khz WAV file
– 879 samples
– 072 Atmos
– 027 Bass
– 044 Cyborg / Vocalized
– 038 Cyborg FX
– 019 Drill
– 122 Drum (Element & Percussion / Snare / Kick / Crash / Hat)
– 008 Demo Drumloops (140bpm) & Vocals
– 009 Electromagnetic Field
– 060 FX Mix
– 065 Hydraulic Movement
– 035 Complex Impact
– 038 Pass By (Whoosh sounds)
– 067 R2-D2 Tribute
– 021 Shutdown
– 013 Startup
– 018 Sub
– 026 Synth Machine
– 017 Transmission
– 040 User Interface
– plus 140 selected BONUS Samples!
– EXS24 & Kontakt 4+ Patches
FORMATS:
– 24-bit WAV Stereo
– 44,1 khz and 96 khz version available
Fan of Bumblebee, Optimus Prime and Megan Fox? Well, we're not gonna deny Megan couldn't make it, however, the actual Transformers crew has never been better captured on audio!
Have a listen at the demo below and see for yourself why we think this is probably the most epic industrial / machine / robo sound collection ever. We promise: you'll still be able to hear every single screw move on the autobots. Plus we securely attached some decepticons for all who like it even darker.
More specifically, you may experience complex impacts, hydraulic movements, robotic vocal manipulation, breathtaking atmos, drills, shutdowns, startups, synth machines, user interfaces, heavy drums and fat basses.
Every single sound is produced with the utmost attention to detail and multi-purpose ready, including Computer Games / Film / Cinematic Compositions and of course Music Productions such as Dubstep, Techno, Drum n Bass, Breakbeat and similar.
Starting from the very first bit this massive sample collection is meticulously processed using the latest sonic technologies, and is provided as easy-access folders.
Full Pack contains 879 Samples inkl. 140 selected Bonus Samples from previous SOR releases.
ALL Demo Sounds are included in the pack.
Available in two versions: 96 khz: 3,12 GB of 24bit WAV files and 44,1 khz: 1,45 GB of 24bit WAV files
Pictures from the field recordings
Reviews by Artists & Press

Music Tech Magazine UK
The high-grade, complex sci-fi sound design is probably best suited to futuristic music styles, and would also make an excellent toolbox for multimedia productions.
Rating: 9/10 plus the Music Tech Choice Award

Keith Shocklee
SOR Transformation is the ultimate sound pack for the super future producer. Mainstream guys, this is not for you. Robot sounds, computer squeaks and grinding metals. Not your average sound choice in todays music. But as they say.. It's not what you use, it's how you use it. Composers will love the frequencies in this bundle. Rating: 10/10

Lenny Dee
Resonance Sound delivers a full on Fx pack for loads of applications. The pack is stuffed with loads of unique sound effects, impacts, Atmos and drum shots which are nice and tight. I think the pack can be great for Dnb and Hardcore producers as well as any other style in need of some mechanical mayhem. SOR Transformation offers so many variations and different sounds you can create serious tension in a film, game, or a section in any track or drop. Great pack! Rating: 10/10

Bassbin Twins
Holy mechanical nuance: from delicate twitching to vault-slam heavy this is thrilling stuff for anyone who's building a sound library that's off the beaten path. The recording quality is supreme and the selection is outstanding. Often surprisingly rhythmical and suggestively melodic – pure inspiration that's strong on every level. For mechanical-based sample collections this is the "desert island one" for me. Rating: 10/10

Attack Magazine
One of the biggest compliments I can pay Transformation is that there are hundreds of sounds here I wouldn't even know how to start recreating from scratch. This pack contains some incredibly complex sound design; yes there are elements of found sound and field recordings, but this is augmented by synthesis and some deep and clever processing. Rating: 4/5

AskAudio Magazine
Think pneumatic battle armor, complex motion sequences, 22nd century electromagnetic flyovers and close up recordings of hate bots and you'll get the idea… This is a great library well worth the price and then some.

Davide Carbone
A nice selection of sound effects. I enjoyed some of the more resonant granular tones like the cyborg effects and hydraulic movements. There's a a lot of variety here which gives the pack some longevity. Naturally you could use some of the sounds for sound design projects and within your own tracks. Some of the atoms effects are quite other worldy which makes this pack good value. Rating: 7/10
Tom Middletonh
Super useful pack for sound design, games and filmscores plus you can integrate into your music productions with a bit of imagination. High quality sci-fi and futuristic sound design. An essential addition to the sound effects library. Rating: 9/10